Certificates in all courses
Certificates in all courses: when you complete a course you'll get a personalized certificate signed by the teacher so you can share it.
Showcase your projects
Your certificates include a QR code that links to the latest version of your course project, so everyone will see what you're capable of doing.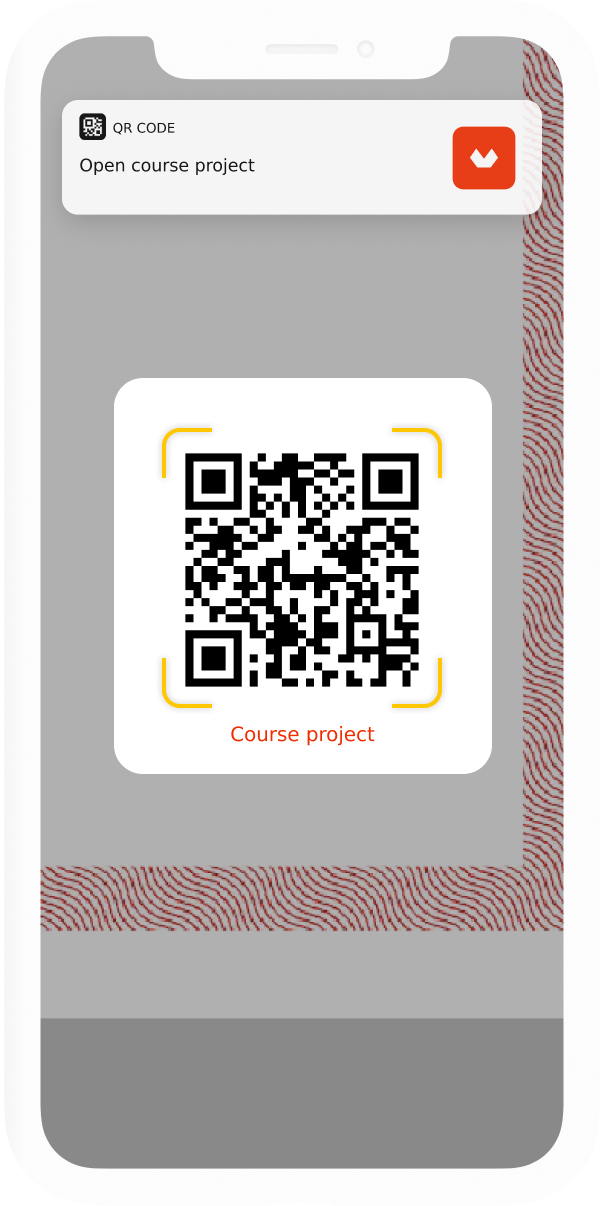 Personal and unique
Each certificate is signed by the course's teacher. And it also has your name on it, so it's one of a kind.
Print it and display it
Print your certificates to hang them up on the wall. It'll be a visible reminder of everything you've learned.
Signed by the best professionals
Everything you need to know about certificates
When you complete a course you'll get your personalized certificate instantly.

You can see all your certificates in the Certificates section of your profile.

You can download certificates as PDF files but you can also share their links online. Certificates include your full name, the course you've completed, a QR code that links to your course project, and the teacher's name and signature.

Certificates don't expire. Once you earn them, they're yours forever.